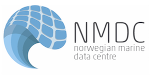 Seamless access to Norwegian marine data
University of Bergen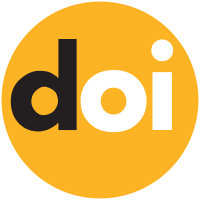 https://doi.org/10.21335/NMDC-1664980441
Physical oceanography data from moorings in the Lofoten Basin, Norwegian Sea: June 2016 – September 2017
Recommended citation:
Ilker Fer
(2020)
Physical oceanography data from moorings in the Lofoten Basin, Norwegian Sea: June 2016 – September 2017
https://doi.org/10.21335/NMDC-1664980441
To cite this dataset use the following:

Usage :
Creative Commons Attribution 4.0 International License
Abstract
As a part of the "Water mass transformation processes and vortex dynamics in the Lofoten Basin of the Norwegian Sea" (PROVOLO) project, a set of 4 moorings was deployed in the eastern Lofoten Basin. The observations cover a 14-month period from June 2016 to September 2017. Three moorings were located on the shelf break and slope of the Lofoten Escarpment and one deeper in the basin. Mooring name convention is Mooring North (MN), South (MS), West (MW) and Basin (MB). MB was located in an energetic location but away from the slope to address the mesoscale variability in the basin. One netCDF file per mooring is provided: PROVOLO_Mooring_MS.nc PROVOLO_Mooring_MN.nc PROVOLO_Mooring_MW.nc PROVOLO_Mooring_MB.nc Time series of temperature salinity and horizontal currents are averaged in hourly intervals and vertically gridded at 10 m levels. The mooring motion is accounted for before gridding. PROVOLO was supported by the Research Council of Norway (project number 250784).
EARTH SCIENCE> OCEANS> OCEAN CIRCULATION> OCEAN CURRENTS
EARTH SCIENCE> OCEANS> OCEAN CIRCULATION> WATER MASSES
EARTH SCIENCE> OCEANS> OCEAN TEMPERATURE> WATER TEMPERATURE
EARTH SCIENCE> OCEANS> SALINITY/DENSITY> SALINITY
Key words:
Norwegian Sea, Lofoten Basin, oceanography, currents, hydrography
68.834
69.8815
11.1982
13.3311
18be4af4b59b871127a174bde88d50a1.xml
No Spatial coverage