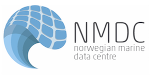 Seamless access to Norwegian marine data
Institute of Marine Research
Species registered by the Norwegian Reference Fleet 2015-2018
Recommended citation:
Tom Clegg, Tom Williams
(2020)
Monitoring bycatches in Norwegian fisheries – Species registered by the Norwegian Reference Fleet 2015-2018
To cite this dataset use the following:

Usage :
Creative Commons Attribution 4.0 International License
Abstract
The Norwegian Reference Fleet is a group of active fishing vessels, selected as an approximate stratified random sample of vessels from the Norwegian fishing fleet, and tasked with providing information about catches and general fishing activity to the Institute of Marine Research. Fisheries data is collected by the crew members themselves, an approach commonly known as self-sampling of catches. This report aims to give an overview of how the Norwegian Reference Fleet record their catches and presents the reported catch composition with regards to species diversity and number of species. A total of 271 species have been recorded by the Norwegian Reference Fleet between 2015 and 2018. There are an additional 39 records of unidentified species, which can occur because of excessive damage limiting an identification or a known misidentification that cannot be rectified.
EARTH SCIENCE> OCEANS> AQUATIC SCIENCES> FISHERIES
Key words:
Reference Fleet, fisheries data, catch monitoring, species, bycatch
51.19333
81.11395
-17.2
56.33667
19d05ab8e0afe1ceac1b2be3ddf68612.xml
No Spatial coverage