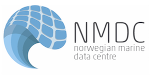 Seamless access to Norwegian marine data
Norwegian University of Science and Technology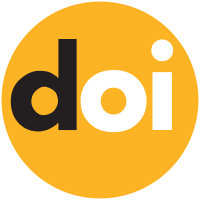 https://doi.org/10.21335/NMDC-515075317-P6_NLEG21_NPAL15-6
CTD data from Nansen Legacy Cruise - Seasonal cruise Q2 Station: P6_NLEG21_NPAL15-6
Recommended citation:
Martin Ludvigsen
(2022)
CTD data from Nansen Legacy Cruise - Seasonal cruise Q2 Staion: P6_NLEG21_NPAL15-6
https://doi.org/10.21335/NMDC-515075317-P6_NLEG21_NPAL15-6
To cite this dataset use the following:

Usage :
Creative Commons Attribution 4.0 International License
Abstract
The Nansen Legacy cruise Q2 (Q2: 2nd quarter of the year) was part of the seasonal investigation of the northern Barents Sea and adjacent Arctic Basin. The cruise was conducted during the spring period a biologically critical time window when a large part of the annual primary production occurs and focused on comparing the physical, chemical and biological conditions along the Nansen Legacy main transect in open waters and within the sea ice. The cruise addressed objectives of the work packages Physical drivers (Research Focus 1), Human impact (Research Focus 2), The living Barents Sea (Research Focus 3) and Technology and method development (Research Activity C). These data are created from the CTD data published by NMDC for the whole cruise (https://doi.org/10.21335/NMDC-515075317). The values have not be changed.
EARTH SCIENCE> OCEANS> OCEAN TEMPERATURE
EARTH SCIENCE> OCEANS> SALINITY/DENSITY
Key words:
CTD, Temperature, Salinity
81.58920288
81.58920288
30.7670002
30.7670002
6ec4164357e732e29ae2db6c495dd726.xml
No Spatial coverage