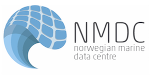 Seamless access to Norwegian marine data
Institute of Marine Research
Lofoten-Vesterålen Ocean Observatory – Node 1
Recommended citation:
Nils Olav Handegaard, Geir Pedersen, Guosong Zhang, Øyvind Jakobson, Sjur Ringheim Lid, Espen Johnsen
(2020)
Lofoten-Vesterålen Ocean Observatory – Node 1
To cite this dataset use the following:

Usage :
Creative Commons Attribution 4.0 International License
Abstract
The Lofoten-Vesterålen Ocean Observatory (LoVe Ocean) is located in a highly productive costal shelf-slope area, and in an environment sensitive to external stressors. LoVe Ocean is a cabled multi-purpose observatory network with several nodes forming a westward transect, where the first shelf node and land infrastructure went into operation in 2013. The observatory nodes are equipped with a range of chemical, physical, and biological sensors. Data from the nodes are streamed continuously to the on-shore infrastructure through fiber optic subsea umbilicals. The data services are following best practice for findability, accessibility, interoperability and reproducibility. The discoverability metadata are available through the Norwegian Marine Data Centre. The data is accessible through standard file transfer protocols (ftp) and open data protocol (opendap), depending on the datatype. The sensor data that follows the SeaDataNet definitions are exposed through OpenDap, whereas data that does not have a defined standard are exposed in the native format through ftp, including echosounder data, hydrophone data and images. The data are organized by node and sensor id, and a dynamic list of sensor ids and data types is provided.
EARTH SCIENCE> OCEANS> OCEAN CHEMISTRY> CHLOROPHYLL
EARTH SCIENCE> OCEANS> OCEAN OPTICS> TURBIDITY
EARTH SCIENCE> OCEANS> OCEAN PRESSURE> WATER PRESSURE
EARTH SCIENCE> OCEANS> OCEAN TEMPERATURE> WATER TEMPERATURE
EARTH SCIENCE> OCEANS> SALINITY/DENSITY> CONDUCTIVITY
EARTH SCIENCE> OCEANS> SALINITY/DENSITY> SALINITY
Key words:
LoVe, Turbidity, Temperature, Conductivity, Chlorophyll, Salinity
68.9079
68.9079
14.38575
14.38575
9ba36b057256fc78a63cabcd59bb0c79.xml
No Spatial coverage