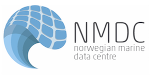 Seamless access to Norwegian marine data
Institute of Marine Research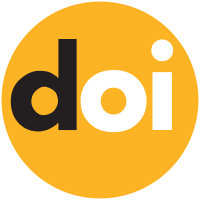 https://doi.org/10.21335/NMDC-1336748445
Estimated salmon lice induced mortality of Atlantic salmon
Recommended citation:
Ingrid A. Johnsen, Anne D. Sandvik, Jon Albretsen
(2021)
Estimated salmon lice induced mortality of Atlantic salmon
https://doi.org/10.21335/NMDC-1336748445
To cite this dataset use the following:

Usage :
Creative Commons Attribution 4.0 International License
Abstract
Estimated salmon lice (Lepeophtheirus salmonis) induced mortality of Atlantic salmon (Salmo salar) during post-smolt migration in Norway. The dataset contains river specific annual estimated mortality from 2012. The mortality is estimated using a model approach described in detail in Johnsen et al. (2020). In short, the salmon post-smolts migration from river to the open ocean is simulated and coupled to the salmon lice concentration field provided by Sandvik et al. (2020). Based upon observed level of salmon lice infestation on trawled wild post-smolts the model is calibrated to fit the observed levels. The wild fish, captured by trawl, is genetically assigned to their homing river as described in Harvey et al. (2019). Further, by assuming tolerance to salmon lice in accordance to Taranger et al. (2015) the mortality was estimated from the modelled infestation levels. The mortality was also estimated for fish with assumed migration 10 days earlier and later, and for fish with assumed higher and lower tolerance to lice infestation levels.
EARTH SCIENCE> BIOLOGICAL CLASSIFICATION> ANIMALS/INVERTEBRATES> ARTHROPODS> CRUSTACEANS> COPEPODS
EARTH SCIENCE> BIOLOGICAL CLASSIFICATION> ANIMALS/VERTEBRATES> FISH> RAY-FINNED FISHES> SALMONS/TROUTS
EARTH SCIENCE> OCEANS> AQUATIC SCIENCES> AQUACULTURE
Key words:
Atlantic salmon, salmon lice, mortality, sustainability, management, aquaculture
a23be3156e255e6d5650dc2393a7b791.xml
No Spatial coverage