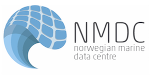 Seamless access to Norwegian marine data
University of Bergen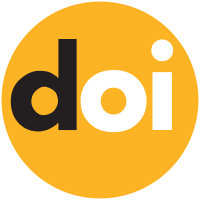 https://doi.org/10.21335/NMDC-1821443450
Dissipation measurements from AUV transects across a surface temperature front in the Barents Sea
Recommended citation:
Fer, Ilker; Mo-Bjørklund, Tore; Kolås, Eivind
(2021)
Dissipation measurements from AUV transects across a surface temperature front in the Barents Sea
https://doi.org/10.21335/NMDC-1821443450
To cite this dataset use the following:

Usage :
Creative Commons Attribution 4.0 International License
Abstract
Ocean microstructure data were collected using a turbulence package mounted on a light autonomous underwater vehicle (LAUV) during a cruise in February 2021, to study ocean mixing processes near a surface temperature front in the Barents Sea. The cruise onboard R/V Kronprins Haakon (KH2021702) was part of the Nansen Legacy project, funded by the Research Council of Norway. Turbulence data were collected using a modified version of a Rockland Scientific MicroRider mounted on the LAUV. Dissipation rate was measured using two airfoil shear probes. The measurements are from a 5 hour mission from 3 horizontal transects at target depths of 10, 20 and 30 m. The dataset is processed and prepared following the SCOR Working Group ATOMIX guidelines and recommendations. The provided file includes four levels: the continuous time series of full resolution data converted into physical units; the cleaned time series used for spectral analysis, wavenumber spectra and the dissipation rate estimates. Additional data from the LAUV with flight kinematics, location, temperature and salinity are also included. Further details are provided in the comments.
EARTH SCIENCE> OCEANS> OCEAN PRESSURE> WATER PRESSURE
EARTH SCIENCE> OCEANS> OCEAN TEMPERATURE> WATER TEMPERATURE
EARTH SCIENCE> OCEANS> SALINITY/DENSITY> CONDUCTIVITY
EARTH SCIENCE> OCEANS> SALINITY/DENSITY> SALINITY
Key words:
East of Svalbard, Barents Sea, Arctic Ocean, turbulence, mixing, dissipation rate, shear probes
76.3955
76.4564
34.1604
34.2161
bf0c0703a0e79bdd58e4a2579133edcd.xml
No Spatial coverage